In Partnership With University Of Central Lancashire
In what undoubtedly represents our flagship offering, we are thrilled to present our University Programme in partnership with the University of Central Lancashire.
This exhilarating programme gives student-athletes from all over the world the unique opportunity to combine studying for a globally recognised degree qualification with continuing their football journey in a truly worldclass, professional and inspiring environment.
As well as enjoying the very best in academic provision, you will also revel in life as a full-time footballer knowing that your passions will be fuelled every step of the way.
Our University Programme is meticulously designed – promoting exemplary standards both on and off the field of play.
This once-in-a-lifetime opportunity not only allows you to learn from some of England's most renowned Coaches, but also provides you with the necessary qualifications and experiences that will catalyse your future career within the sports and business sectors.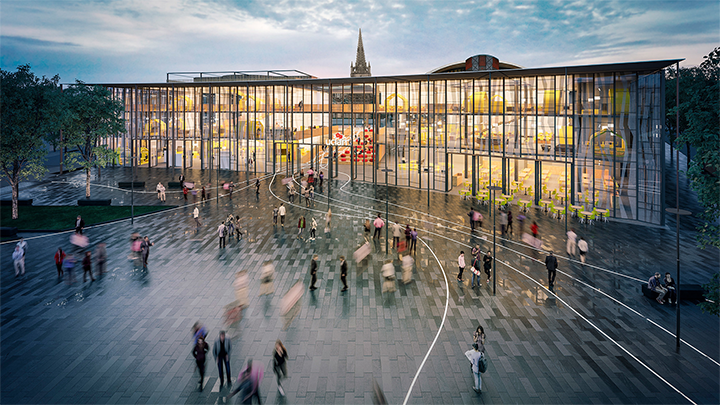 Macclesfield FC International offers a unique programme of coaching and match experience that is at the forefront of the global industry.
Our Coaches have a wealth of experience at all levels of the game and are committed to seeing you reach your potential within the game. Training sessions are designed to challenge all student-athletes in all areas of their game and we will provide you with a wealth of in-depth feedback to monitor your progress.
A minimum of four training sessions are held per week – each one allowing you to express yourself both on and off the ball. Focusing primarily on the technical, tactical, physical and psychological aspects of the game, we will monitor your every step with innovative PlayerData technology which allows you to track your progress in incredible detail at the touch of a button.
We will also conduct regular face-to-face sessions to discuss every aspect of your learning, as well as providing comprehensive performance analysis sessions, bespoke video footage and Individual Learning Plans that are the foundation of everything we do. All of this is specifically and evocatively tailored to the individual and their position – allowing student-athletes to improve both individually and collectively. This also allows us to set challenging personalised targets that both identify strengths, whilst also highlighting areas to improve upon.
To support our student-athletes in their journey with us, we also provide free access to the state-of-the-art Stealth Gymnasium and The Sir Tom Finney Sports Centre. We also employ a range of Strength and Conditioning Coaches to oversee every aspect of your training regimes, with qualified Nutritionists and Physiotherapists on hand to provide expert guidance throughout your time with us.
You will be treated as if you were a First Team player in every sense and will want for nothing as you express yourself on the pitch and let your talents shine through!
Training sessions are complimented with an eclectic games programme that allows you to put all that you have learnt into practice within a competitive setting. This will expose you to a range of environments and provide you with a detailed assessment of how you are progressing with us.
Student-athletes can compete in a minimum of thirty fixtures per season and this runs between September and May each year. There are opportunities to compete in the illustrious British Universities and Colleges Sport (BUCS) leagues – as well as representing Macclesfield FC at a range of different age levels.
Accomadation & Facilities
All student-athletes that are enrolled on one of our programmes reside at the University of Central Lancashire's stunning Preston campus. Within which, every aspect of your stay is accounted for and you literally will have nothing to worry about – other than enjoying yourself and making sure that you succeed in all of our academic and footballing demands.
You will be also be fully integrated into the student lifestyle – making friends and memories that will last forever.
The Cost
The cost of this incredible experience is £30,000 for non-US or £27,500 for US per year – with flights and visas to be booked separately.
There may be a range of funding options available to you, for examples further academic and athletic scholarships can lower these totals:
Students eligible for £1,000 international student bursary

USA Citizens automatically eligible for £2,500 academic scholarship

Athletic scholarships of up to £5,000 available.
If you would like to discuss any of these funding options available to you, please ensure that you liaise with our Recruitment Team who are here to help you!
Recruitment Team are available at; international@macclesfieldfc.com
OUR PROMISE TO YOU
A football education pathway true to the Academy experience and environment, providing clear exit routes in the form of playing, coaching, analysis, physiotherapy, strength and conditioning, nutrition and many more!
A highly-qualified Coaching Team with a blended experience of coaching badges and academic pedigree – capable of providing both on and off-the-field support to each individual student-athlete.
Full coaching and football provision throughout the academic year.
Regular Individual Learning Plans, Video Analysis and Progress Reports.
Academic fees relating to your chosen degree programme.
Full accommodation throughout your stay at UCLan.
All utility bills relating to your accommodation.
Transportation to and from Manchester Airport on arrival and departure.
Transportation to and from all training sessions and matches.
Access to Stealth Gymnasium and The Sir Tom Finney Sports Centre.
Access to expert Strength and Conditioning Coaches and Physiotherapists.
PlayerData pod and access to the very best in analytical data.