The International Football Group
Excellence Through Expertise

At The International Football Group, our success is driven by the dedicated and highly qualified coaching and staff team we've assembled. Our coaches are not only well-qualified but also deeply experienced in the world of football, bringing a wealth of knowledge and expertise to our programs. Their motivation is unwavering, and their commitment to educating and mentoring our squads is second to none.
ROBert Smethurst
Director/Chairman
Rob is an experienced entrepreneur with specialties in website and mobile application technologies. Having started his career as a Motor Trader and running his own car sales garage for 10 years, he then created a revolutionary logistics website, winning Gold & Bronze in the 2016 NEBC Awards 'Innovation & Design' and 'Business of the Year' categories.  ​​
He was also a finalist in the Digital Business of the Year (Small) category at the 2015 Digital Entrepreneur Award awards. He then successfully sold his online logistics company to AutoTrader in 2017 and stayed as a Consultant for a further 12 months, advising the business on future growth. ​
Winner of the North-East Cheshire 'Business of the Year' Gold Award in 2022​​
Rob also ran Pro Football Academy and won the prestigious Lloyds Bank Business of the Year award in 2019.​
He also owns The International Football Group, working with UCLAN university in Preston and Juventus, providing football residency programmes in the UK and Italy, university degree courses for US and UK students and Gap years.​
Robbie Savage
Director Of Football
Robbie is a well-known former Premier League and international footballer and is now an award-winning pundit. During his career he played as a midfielder, starting off as a youth player with Manchester United in the Class of '92 before joining Crewe Alexandra. He became a regular for Leicester City in the late 1990s and early 2000s and performed a similar role for Birmingham City and Blackburn Rovers. In 2008, he joined Derby County; after a short loan spell with Brighton & Hove Albion later that year, he returned to captain Derby, with whom he finished his playing career. ​​
During his playing career he captained four Premier League clubs and his country, played 350 Premier League games (631 games in all competitions), and played under such managers as Sir Alex Ferguson, Martin O'Neill, Steve Bruce, Mark Hughes and Nigel Clough. He also played for the Wales national team on 39 occasions. ​​
Robbie is now an award-winning TV pundit and regularly presents 606 on BBC Radio 5 Live and writes regularly for the Daily Mirror. As well as working in the media, Robbie is heavily involved in both grassroots and academy football.​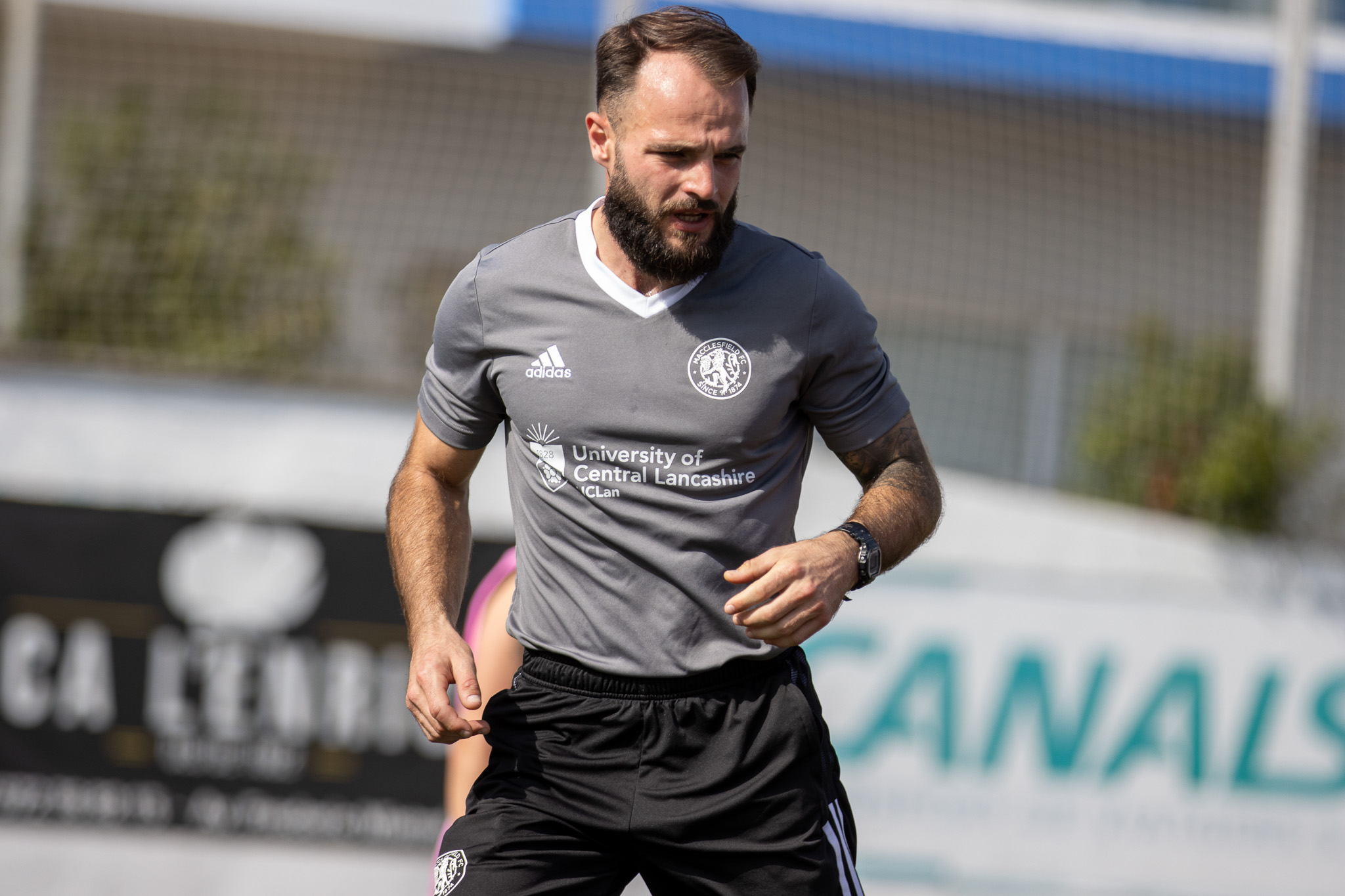 Matthew Morgan
Technical Lead
With a UEFA A License in Coaching Football, UEFA B License in Coaching Futsal, and an FA Youth Award, Matthew is a seasoned sports professional. Holding a Master of Arts (MA) in Sports Coaching and a Bachelor of Arts (BA) in Sports, Society & Development, Matthew has a comprehensive academic background.
Having contributed to football development globally, Matthew has worked with prestigious organisations such as The FA and Juventus. His coaching journey has taken him across diverse soccer landscapes, including England, USA, Brazil, Argentina, Hungary, and Kuwait. With a rich blend of theoretical knowledge and practical experience, Matthew continues to make a significant impact in the world of sports coaching.
Gareth Gray
Head Goalkeeper Coach
Gareth Gray, a seasoned professional in both playing and coaching realms, boasts a rich and diverse background in football. In his playing career, Gareth donned the professional jerseys of Bolton Wanderers and Rochdale, showcasing his skill and dedication at the highest levels.
Transitioning to the semi-professional arena, Gareth contributed his talents to numerous clubs, including Morecambe, Hyde, Great Harwood, and Squires Gate. His experience spans different tiers of the game, reflecting versatility and adaptability.
In the coaching sphere, Gareth has made a significant impact as a Goalkeeping Coach. His expertise has been recognized at renowned institutions, serving as the Goalkeeping Coach at both the Manchester City Development Centre and the Preston North End Academy.
Complementing his on-field experience, Gareth holds coaching qualifications, including UEFA C for both outfield and goalkeeping. His dual expertise in coaching and goalkeeping positions Gareth Gray as a valuable asset in the development of players and the overall success of football programs.
Francesco Landucci
Team: U23 Shadow Youth Squad
Francesco Landucci, hailing from Guayaquil, Ecuador, boasts over 12 years of professional football coaching experience. A graduate of the Instituto Tecnológico de Fútbol in Ecuador with a Football Management degree, Francesco holds a National Ecuadorian Pro Licence. Fluent in Spanish, English, and Italian, his diverse language skills reflect his global football journey.
Having played at the academy level, Francesco transitioned to coaching, contributing across all football tiers, from grassroots to the professional game. His managerial roles include leading the U16 team at Barcelona – Ecuador, serving as Reserve Manager at Emelec, managing CS Patria in the third division, and leading Atletico Porteño in the second division.
Francesco's coaching prowess extends to roles as the Assistant Manager at Guayaquil City in the first division and valuable work experience with the U20 National Team of Ecuador. He then took on the role of Head of Women's Football position at Macclesfield FC and now works with our U23 & Reserve team whilst also working at in Italy for the Juventus Academy. 
His rich array of experiences includes contributing to a team's survival in the first division of Ecuador and being part of a coaching staff that clinched a championship. Francesco Landucci's impact resonates in the development of players into professionals and their inclusion in the youth national squad. Through diverse football experiences, he continues to shape the sport's landscape.
Alex KenYon
Team: U23 Blue Squad
Alex Kenyon boasts over a decade of professional football experience, showcasing his talent at Stockport County, Morecambe, Scunthorpe United, and Ayr United. Currently contributing as a part-time player for Curzon Ashton, he previously donned the jersey for Chester. While actively playing, Alex diligently pursued coaching qualifications, achieving his UEFA B license and currently progressing through the UEFA A course.
Beyond the pitch, Alex's coaching journey began with Morecambe Under 15/16s in the 2019/20 season. Last year, he served as the assistant for the U18s at Chester, seamlessly balancing his responsibilities as both a first-team player and a mentor. Committed to continuous improvement, Alex aims to complete his UEFA A course in the upcoming year, further solidifying his role in shaping the future of football through both playing and coaching.
Alex Marr
Team: Women's First Team
Alex Marr, a UEFA B qualified coach, brings a unique blend of education and experience to the world of football. His academic journey includes an MSc in Football Coaching and Analysis, alongside a BSc in Physics with Astrophysics, showcasing a combination of analytical thinking and scientific acumen.
Alex has made significant contributions to various teams, having coached Chorley Women, Fylde Women, and Skelmersdale United Men. Notably, he has taken on a leadership role as the Head of Junior Academy at Fylde, demonstrating his commitment to player development at both grassroots and competitive levels.
With a solid coaching foundation and a diverse skill set, Alex Marr stands as a dedicated professional making strides in shaping the future of football through his coaching expertise.
Ewan Gunter
Team: U23 White Squad
Ewan Gunter, a UEFA A Licensed Coach, stands out as a highly ambitious and dedicated figure in the realm of football coaching. Complementing his practical experience, Ewan holds a BSc in Football Coaching & Performance from the University of South Wales and an MSc in Advanced Performance Football Coaching at the same university.
His impressive portfolio includes roles within the Academy operations of elite professional clubs, notably Swansea City AFC and Newport County AFC. Additionally, Ewan has lent his expertise to semi-professional clubs in Wales and England at the first-team level. Throughout his coaching career, he has garnered a proven track record in player development, with his methods contributing to the progression of numerous Academy players. Many of those he coached have earned scholar contracts at professional clubs or represented their countries at age-group levels.
Ryan Mcnally
Team: U19 Squad
Ryan McNally, equipped with a UEFA B License and currently advancing his credentials with the Advanced Youth Award, exemplifies dedication to coaching excellence. His academic journey includes a Masters in Football Coaching from Madrid University, showcasing a commitment to gaining knowledge from diverse perspectives.
Ryan's coaching experience spans various levels of football, from working at first-team level with Accrington Stanley to contributing significantly during his six years in academy football at Preston North End. His international experience adds a unique dimension, having coached abroad in Spain. This diverse background reflects Ryan's adaptability and proficiency in shaping players' development across different football environments. With a blend of academic expertise and practical know-how, Ryan McNally emerges as a promising figure in the realm of football coaching.
Antonia Dearden
Womens Coach
Antonia Dearden, a dynamic and experienced coach, brings six years of coaching expertise to the football arena. Holder of a UEFA B License, Antonia's commitment to professional development is evident in her pursuit of coaching excellence.
Her coaching journey includes significant roles at the Regional Talent Centre (RTC) level for Blackburn Rovers and the Chorley Women Development Squad. Antonia's influence extends beyond domestic borders, having shared her expertise in Abu Dhabi as part of Manchester City's coaching staff. Currently assistant manager for Lancashire Girls and coach on Lancashire Player Development Programme.
With a diverse coaching background and a UEFA B License in her arsenal, Antonia Dearden stands as a valuable contributor to player development, showcasing her commitment to fostering talent both locally and internationally.
Nathan BIBBY
Head of International Recruitment & Head coach
Nathan Bibby is a dedicated sports professional who holds a Bachelor of Arts (BA) Honours degree in Physical Education and Sports Coaching, complementing his practical coaching expertise. Armed with both UEFA and USSF licenses, Nathan has undertaken coaching certifications at renowned institutions such as Juventus FC and MLS clubs in the United States, showcasing a commitment to global perspectives and diverse coaching methodologies.
His coaching journey spans various countries, reflecting a nuanced understanding of different soccer landscapes both in the US & UK. Nathan actively contributes to football development by leading on all Recruitment projects for the Academy as well as the relationships with partner clubs such as Juventus FC. Moreover to recruitment, he has a proven leadership in coaching, having guided the U21's during the 21/22 and 22/23 seasons, highlighting his hands-on experience in player development and team management.
TOM WILKINSON
Recruitment Executive
Tom Wilkinson, a proud Mancunian, hails from Manchester and has been a devoted Manchester City fan throughout his life. He passionately played football at the amateur level in Manchester for as long as he can remember. In 2020, Tom graduated with a degree in Football Business and Media from UCFB Etihad.
Taking his love for the sport to the next level, Tom joined Macclesfield FC in November 2022. His journey with the club has been enriched by experiences like the Gap Year, summer Residency, and a special residency with Juventus, showcasing his commitment to furthering his career in the football industry.
Jodie Wardley
International Head Physio
Jodie Wardley, armed with a BSc Hons in Sports Therapy from Uclan, is a dedicated professional in the field of sports medicine. Her expertise extends to a VTCT Level 4 in Sports Massage, showcasing a comprehensive skill set in therapeutic practices.
Jodie's journey in sports therapy includes valuable experience gained during a placement with the international academy, paving the way for subsequent professional opportunities. She has actively contributed to women's first-team games, demonstrating her proficiency in managing athletes at a competitive level.
With a Level 2 First Aid certification under her belt and an ongoing commitment to Level 3 First Aid training, Jodie prioritizes the safety and well-being of athletes. Her dedication extends beyond traditional therapy, with ongoing pursuits in personal training to complement her holistic approach.
Notably, Jodie serves as a physio for SRUSA events, adding another dimension to her versatile skill set. Her commitment to ongoing education and diverse experiences establishes Jodie Wardley as a trusted and well-rounded professional in the realm of sports therapy.
MERRISA HERALDSON
First Team Physio
Merrisa Heraldson, a dedicated professional in the realm of sports medicine and physiotherapy, holds a BSc in Sports Medicine from the United States, accompanied by a certified athletic training qualification. Building on her expertise, she furthered her education with an MSc in Physiotherapy from Keele University.
Currently serving as the full-time physio for the men's first team, Merrisa extends her impact part-time to include responsibilities as a physio for both the BTECH team and academy, with additional involvement in women's games. Her commitment to excellence is underscored by her attainment of EMFAIF Level 3 certification.
At the helm of sports medicine, Merrisa proudly serves as the Head Physio for the England Box Lacrosse Team, showcasing her proficiency in managing the well-being of elite athletes. In addition to her team roles, she contributes her expertise to G4 Physio and Fitness Clinic, enriching her practice in a clinical setting.
Merrisa Heraldson's journey exemplifies a fusion of academic prowess, hands-on experience, and a passion for enhancing athlete performance and well-being across diverse sports platforms.